Scrolling Bamboo with Chicken (Măng Cuộn Thịt Gà) is one of stunning Vietnamese Chicken Recipes. The combination of bamboo, and chicken will bring you the strange taste, but strongly delicious. I bet if you have family and kids, your children will love it.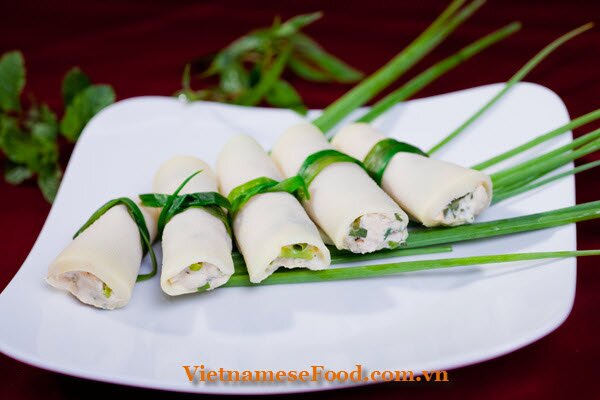 Scrolling Bamboo with Chicken (Măng Cuộn Thịt Gà)
If you want to cook, there are 4 steps to cook one of impressive
Vietnamese Chicken Recipes
. The instruction we provide to you is very easy and simple, just doing all the steps we give, you will have a delicious dish for your family. Please follow these ingredients and steps carefully.

Ingredients:

- 1 bunch of bamboo root
- 2 pieces of chicken breast fillets
- 1 egg
- 3 tablespoons minced scallion
- 3 tablespoons chopped Vietnamese mint
- 2 teaspoons maggi's stuff
- ½ teaspoon of pepper
- 50gr Scallions
- Chili sauce.

Process:

Step 1: This step is the most important to cook one of Vietnamese Chicken Recipes more delicious. Let us do this carefully.