From many Easy Vietnamese Recipes, today I will introduce another stunning dish for you. Winter is coming, and it is a good decision when you choose Fried Periwinkle with Satay (Ốc Mỡ Xào Sa Tế) for your weekend. If you have a party, your friends will fall in love with it when they enjoy this amazing dish. Here is also one of most popular Vietnamese Street Food. Many young people love eating when hanging out with their friends.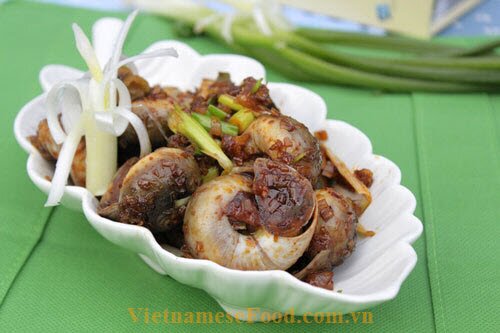 Fried Periwinkle with Satay (Ốc Mỡ Xào Sa Tế)
So, are you ready to cook one of Easy Vietnamese Recipes? It is not take much time when cooking it. Please follow our instruction below carefully. Let us cook now.

Ingredients:

500gr periwinkle
2 tablespoons minced lemongrass
Spices: sugar, garlic, dried purple onion, fish sauce, chili powder, chili
Scallion.

Process:

Step 1: Soak periwinkle into cold water added sliced chili about 4 – 5 hours.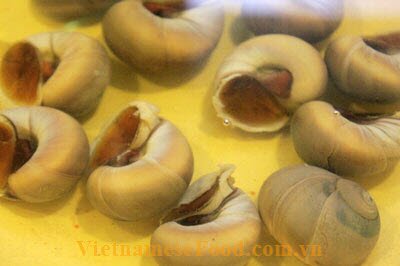 Step 2: After soak, clean with water 3 times, then pour them into pot and boil about 5 – 8 minutes. Next, pour into basket and wait to dry.