Today I would like to introduce one more stunning Vietnamese Food Pho for you, it is Vietnamese Fried Pho (Phở Rán). From the originally Pho Noodles, the cooker cut them into squares' pieces. Then they are fried into the light fire and refried them when the customers calling. This dish originally comes from Hanoi Capital, Vietnam. And when you have a chance to visit this beautiful place, make sure that you will not miss it.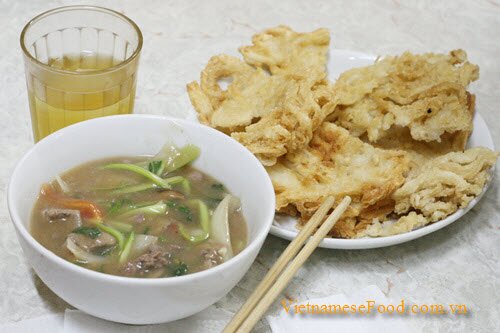 Vietnamese Fried Pho (Phở Rán)
Hanoi's weather at the end of autumn is so cool, it is the fantastic chance for you to go out and enjoy food and drink. Fried Pho is a good choice for you at this time. Since 7p.m. the at 10-16 Nguyen Sieu's restaurant, the number of customers going there increasing rapidly. I promise that you cannot refuse the delicious smell of this Vietnamese Food Pho. So you have no way to go over this restaurant on the cool autumn's day.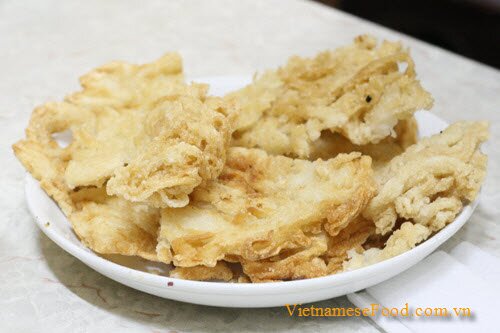 Vietnamese Fried Pho (Phở Rán)
When serving this Vietnamese Food Pho, it looks like the pizza's pieces and it has sweet flavor. The outer of the noodles is brittle, but the inside is so soft. This dish is enjoyed with the hot beef sauce. This is the special sauce of this dish; it contains hot broth, beef, onions, scallions, carrots and some inside part of pork. You can add vinegar and herbs to make more flavors. Besides that, the cucumber which is pickled in the vinegar is a delicious dish to enjoy with Fried Pho. The sour and spicy taste of this dish will help you eat more