There are many amazing Vietnamese Sandwich Recipes. Bánh Mì is My favor breakfast. Fried Egg with Shredded Pork Skin and Bread (Bánh Mì Ốp La Bì) can make my day better. My mom usually made Shredded Pork and Skin last day. And in morning, I only need to fry egg and serve with bread. I bet this dish has enough energy for your half day. Eating it with hot soya milk will make you warmer inside, especially in these days.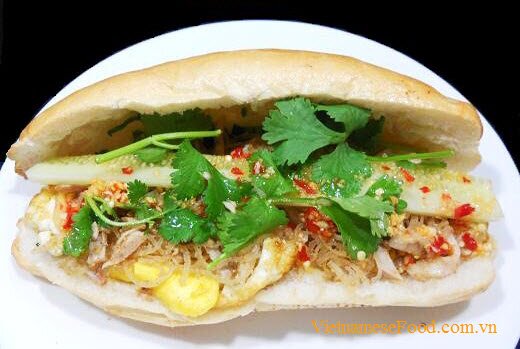 Shredded Pork Skin with Fried Egg and Bread (Bánh Mì Ốp La Bì)
As you know, Bánh Mì is the best Food all around the world. You can taste this dish even when you still have not a chance to visit Vietnam. All you need to do is follow carefully our instructions below. Now, let us start.

Ingredients:

100gr dried pork skin (Bì Khô) – Buy at Vietnamese Markets
100gr roasted rice, grinded (Thính Gạo).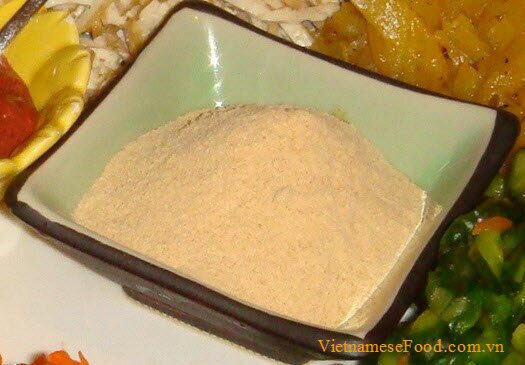 600gr pork meat, cleaned and sliced into medium pieces.
White wine and vinegar
Spices: Fish sauce, salt, Maggi's stuff, pepper, sugar, garlic
Bread
Egg
Cucumber, coriander, scallion, carrot
Sliced chili, mayonnaise, soy sauce.

Process:

Step 1: Soak dried pork skin into water about 10 minutes.