One of delicious and healthy Vietnamese Dessert Recipes which I want to introduce today isBlack Bean Sweet Soup with Coconut Syrup (Chè Đậu Đen Nước Cốt Dừa). With this dish, you can use when it is hot or cold is all amazing. However, I usually eat it with minced ice. Mix them all together and let us eat. It is such an amazing flavor in your mouth. I bet here is the good choice for changing your boring dessert meals.
Black Bean Sweet Soup with Coconut Syrup (Chè Đậu Đen Nước Côt Dừa)
Moreover, black bean contains many benefits for your health and body. I will list two main benefits from it. One is help you getting diet fast and the second one is make your skin look younger and healthier. So, are you ready to cook one of amazing Vietnamese Dessert Recipes from us? If you want, please follow carefully our instructions below.

Ingredients:

200gr black bean.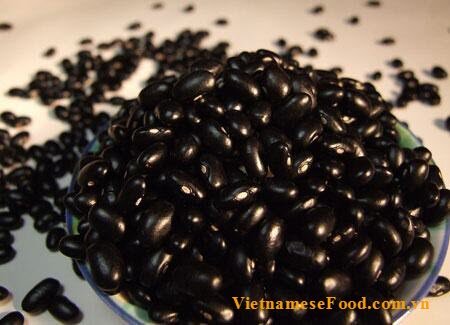 Sugar (depend on your flavor)
5 bowls of water
Some pandan leaves, cleaned
1 bowl coconut milk
3 – 4 teaspoons tapioca flour
1 teaspoon salt.
1 teaspoon Banana oil.

Process:

Before making one of amazing Vietnamese Dessert Recipes, I want to tell you that this dessert is not difficult for cooking. So, if you think you do not have many cooking skills, it is ok.

Step 1: Clean and soak black bean in cold water about 30 – 45 minutes. Pour water into pot, add pandan leaves and cook until it boils. Next, add black bean + 1 teaspoon salt into pot and cook until it is soft. (It costs about 50 – 60 minutes).