No need to go to restaurant, wherever you live with ingredients which are easy to find, you also can create one of spectacular Vietnamese Pho Recipes to treat your family and friends, especially in weekend. It is called Mixed Chicken Pho Salad Recipe (Phở Gà Trộn). If you had a chance to visit Vietnam or tasted Pho Noodle, you will never forget its flavor. However, today I will introduce a new way for cooking and eating this spectacular dish.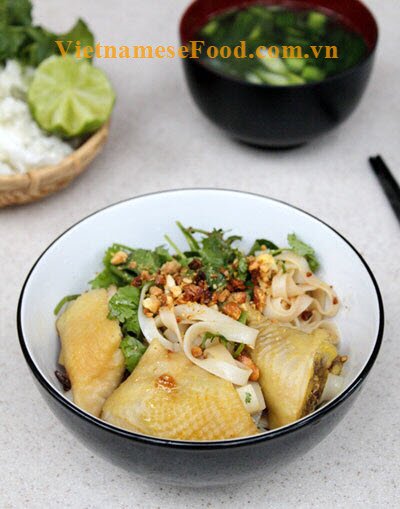 Mixed Chicken Pho Salad (Phở Gà Trộn).
With this dish, we require you need to concentrate on our instructions carefully to create one ofVietnamese Pho Recipes more delicious. Let us cook now.

Ingredients:

1 whole chicken
2 cloves of ginger
Spices: Salt, fish sauce, sugar, garlic, soy sauce, red vinegar.
Pho Noodle – Buy at Vietnamese Markets
Spring onion, Vietnamese mint, basil, coriander, purple onion
Roasted peanut.

Process:

Step 1: Clean ginger, purple onion. Then grill until they are fragrant. Clean spring onion + Vietnamese mint + basil + coriander, and slice small.
View more here
Mixed Pho Chicken Salad Recipe (Phở Gà Trộn)