Grilled Pork with Rice Vermicelli (Bún Chả), which is a Traditional Vietnamese Food, is popular in North's area. I had a chance to taste this amazing dish when I visited Hanoi. And until this time, I still cannot forget its stunning flavor.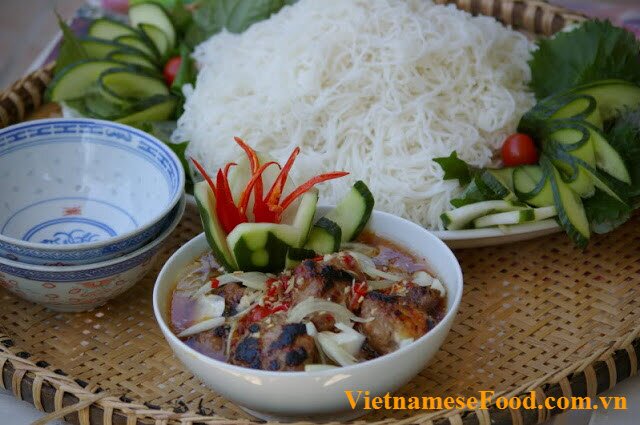 Grilled Pork Rice Vermicelli (Bún Chả)
This Traditional Vietnamese Food is usually a ball at the same time two: Pork-pie members and pieces. Spring members are made from lean pork shoulder chopped very fine clay member, tiles mixed with salt, pepper, fish sauce on 35 of protein, sugar, very finely chopped onions, vegetable oil or water and grease. Depending on the freshness of the meat after meat mixed spice if they seem dry add a little oil that meat stick easily when bent into vow-size pieces 2 fingers and press them flat again.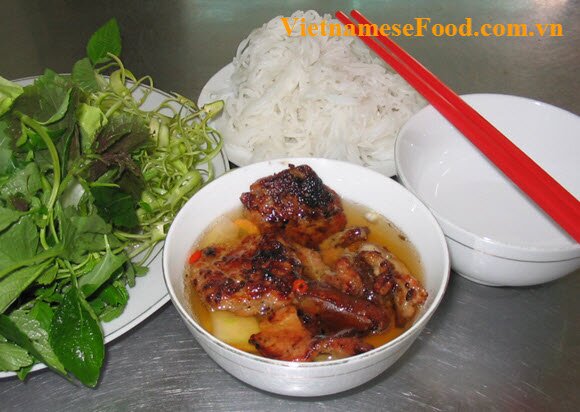 Grilled Pork with Rice Vermicelli (Bún Chả)
If interested in more sophisticated the level of each package is a piece of pork in banana leaves and then grilled, pork pieces will not be more aromatic and burns. Using a shoulder to lean pork dish is a fine choice has strong traditional role as lean meat but no more like ham, pork butt, not soft like this makes the meat finely chopped and then osteopathy, the stronger pieces of pork meat is to use the other part.