Hi everyone, today I will show you one amazing dish from Vietnamese Noodle Recipes, it is Rice Noodle with Crab Meat. The noodle that we use for this dish is so different to others normal noodles, because rice noodle for this dish is large like fresh wide vermicelli rice noodles, but this noodle is dry , to use it you have to soak noodle from 30 minutes to 1hour.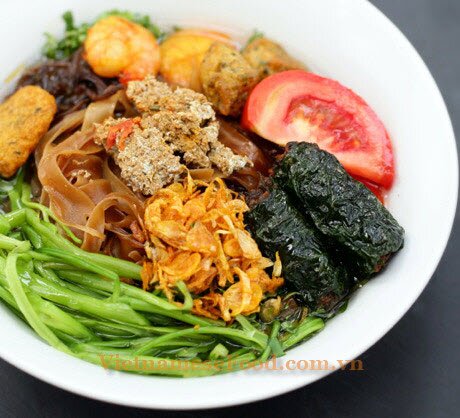 Rice Noodle with Crab Meat - Banh Da Cua
Using with paddy crab makes one of stunning Vietnamese Noodle Recipes like this dish totally delicious, and it attracts who just eat the first time. So, now if you want to know what the process of this dish is, there are 4 steps for you to follow, let us try to cook this amazing dish.

Ingredients:

- 500g minced crab
- 300g dried wide vermicelli rice noodle
- 100g Ong Choy
- 100g celery
- 2 teaspoons minced garlic
- 2 teaspoons seasonings
- 1 teaspoon of sugar
- 1 tablespoon shrimp paste
- 1 tablespoon cooking oil
- Pepper, lemon juice or tamarind beams.

Process:

Step 1: Making paddy crab: Filtered crab and get water filter into 1/2 tablespoon shrimp paste and 1 teaspoon salt. Part of the roof of the brick hut get, wash your profile.

See more steps, click here
Rice Noodle with Crab Meat Recipe (Banh Da Cua)